CLEANMOOD™ undergoes stringent routine testing and quality checks in a fully accredited laboratory that is both current Good Manufacturing Practices (cGMP) Current Good Laboratory Practices (cGLP) compliant to ensure quality, purity, and consistency from batch to batch.
Each batch has a corresponding certificate of analysis (CoA) which includes:
CLEANMOOD™ is sourced from seeds harvested from organic Griffonia Simplicifolia in an organic area with the cleanest environment in the republic of Ghana on the west coast of Africa, 550 miles from the equator.

After finding an area with wild Griffonia plants in Ghana, we committed to keeping the environment as healthy as possible by abiding by certified organic practices and methods. That meant using clean water, clean soil, and zero pesticides throughout the harvesting, transportation, and collecting process. We also used water to extract the 5-HTP—rather than harmful solvents like methanol—in order to maintain the ingredient's purity.

The quality of our harvesting and collection methods is just one component of our sustainable production practice; the other component is quantity. To ensure we don't overuse the natural resources in the area, we make sure the harvest amount every year is less than 70% of the organic area's total output.

Maintaining that ratio keeps the region's trees, air, and soil healthy, allowing the Griffonia plants to regenerate and sustain the local individuals who depend on them.
NSF Certified
Earning GMP registration from NSF International verifies that a manufacturing facility has the proper methods, equipment, facilities, and controls in place to produce dietary supplement products.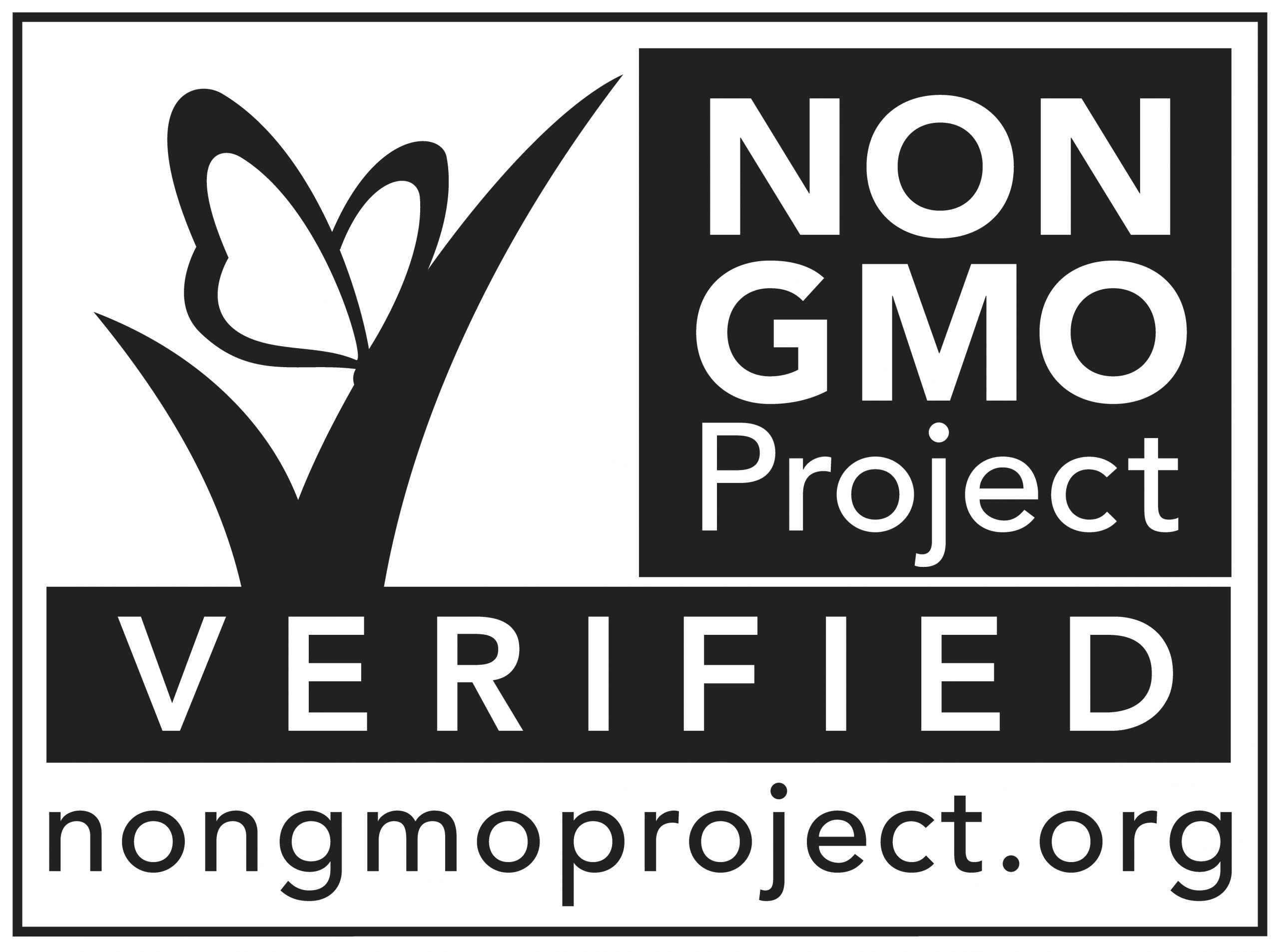 Non-GMO
Verified by the Non-GMO Project not to contain genetically modified material .